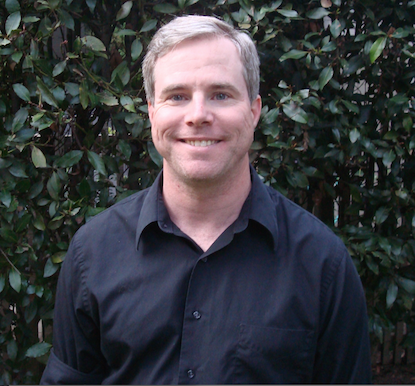 SPECIAL ANNOUNCEMENT: To celebrate the launch of Andy Weir's new book, Artemis, we've teamed up with Bristol Sunset Cinema to give you a 3D trip to the moon and a Q&A with the author of best-selling novel The Martian, at the We The Curious Planetarium in Bristol, UK.
An Evening in the We The Curious Planetarium with Andy Weir
9th January 2018, 7pm
SOLD OUT
With a background in computer science, Andy Weir has always been interested in science fiction and started writing The Martian back in 2009. His book about a stranded astronaut struggling to survive on Mars was, at first, rejected by most literary agents, so Weir put his book chapter-by-chapter on his website in a serialised format. Its surprise success led to an Amazon Kindle version being produced where it quickly rose to the top of Amazon's list of best-selling sci-fi titles. Publisher attention soon followed and after an intense bidding war, in March 2013 the print rights were snapped up by Crown in the US and published by Ebury Books in the UK.
After the book debuted on the New York Times Best Seller list in 2014, the film rights were bought by 20th Century Fox and a few months later, Oscar-winning director Ridley Scott (Gladiator, Alien) was attached with an all-star cast including Matt Damon, Jessica Chastain, Michael Pena, Sean Bean and Chiwetel Ejiofor. The film would go on to make $630 million worldwide and receive seven Academy Award nominations.
Andy Weir will be coming to Bristol Planetarium to talk all about writing The Martian, its global success and his new book Artemis, a thriller set on the Moon that sees a woman called Jazz caught in the middle of a conspiracy. A film version is already in development with The LEGO Movie's Phil Lord and Christopher Miller attached.
Attendees to this special Q&A event will each receive a copy of Artemis. The Q&A will be hosted by local sci-fi nerds Timon Singh (Bristol Bad Film Club, Bristol Sunset Cinema) and Andrew Glester (The Cosmic Shed).
Tickets are £20 and will include a signed copy of Artemis.

The Planetarium at We The Curious is the UK's only 3D Planetarium and we'll be taking you and Andy on a trip to the moon along with a few other surprises.
Tickets will be extremely limited, so get yours now! (Sorry, it's SOLD OUT)
About Andy Weir: ANDY WEIR built a career as a software engineer until the success of The Martian allowed him to write full-time. He is a lifelong space nerd and devoted hobbyist of subjects such as orbital mechanics and the history of manned spaceflight. The Martian was a Sunday Times and New York Times bestseller and has SOLD 5 MILLION COPIES in the English language. It went on to become a major motion picture from 20th Century Fox, directed by Ridley Scott and starring Matt Damon. Film rights to Artemis have already been sold to 20th Century Fox.
About The Cosmic Shed: The Cosmic Shed is a podcast for fans of science fiction, science and storytelling. Cosmic guests including Chris Hadfield, Nichelle Nichols, Jill Tarter and Benedict Cumberbatch join a group of scientists in a shed in Bishopston to explore the areas where science and storytelling collide. Andy Weir has appeared on two previous episodes of the Cosmic Shed before and we're delighted to be able to bring him to Bristol for this very special event.
You can hear our previous episodes with Andy Weir here:
The Martian (Film) http://thecosmicshed.podbean.com/e/the-martian-the-movie/
The Martian (Book) https://thecosmicshed.podbean.com/e/episode-7-the-martian-1434030732/