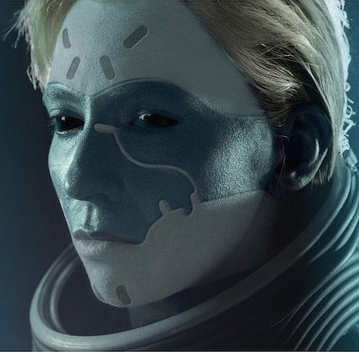 Charlotte Hatherley's True Love album is a Science Fiction infused exploration of heartbreak and love. The single, A Sign, has a video which is essentially a science fiction short by Gavin Rothery (Moon, The Last Man).
If that weren't brilliant enough, Charlotte is also appearing at ESA's Space Rocks at the o2 in London on April 22nd 2018 so we are more than a little excited to bring you this episode of the Cosmic Shed as Andrew and Charlotte talk music, science fiction and space.

A Sign - Charlotte Hatherley's music is infused with science fiction
Charlotte's career began when she joined Ash (Girl From Mars, Star Wars references etc.) and and seen her tour and record with the likes of Bat for Lashes, KT Tunstall and even Bryan Ferry. 

Space Rocks - Charlotte will be at the o2 in London on April 22nd 
Space Rocks is a new event organised by the European Space Agency mixing music and science with some added science fiction. Along with Charlotte Hatherley, there's Tim Peake, Beth Healey, Mark McCaughrean and much more. Yes, we are going. At the time of writing, there are still some tickets available. Join us

How Deep is Your Love? Let's track the movement of the stars of Orion over 3 million years
The video for Charlotte's cover of How Deep is Your Love features ESA imagery showing the way the Orion constellation will change over the next 3 million years and begins with a quote from Carl Sagan. 
Will Andrew try to show his love for space is deeper? Is there really More Than This? Has there ever been a more perfect fit for The Cosmic Shed? How excited are we about Space Rocks? There's only one way to find the answer to these questions...listen to this episode of The Cosmic Shed now.
show notes
You can order Charlotte Hatherley's True Love album here
You can get tickets for Space Rocks here
Charlotte mentions a film but couldn't remember the name of it. She can now.
Mark McCaughrean joined us for our Ambition episode
Beth Healey joined us for our Blue Dot episode
Dallas Campbell joined us for our Gravity Fields episode