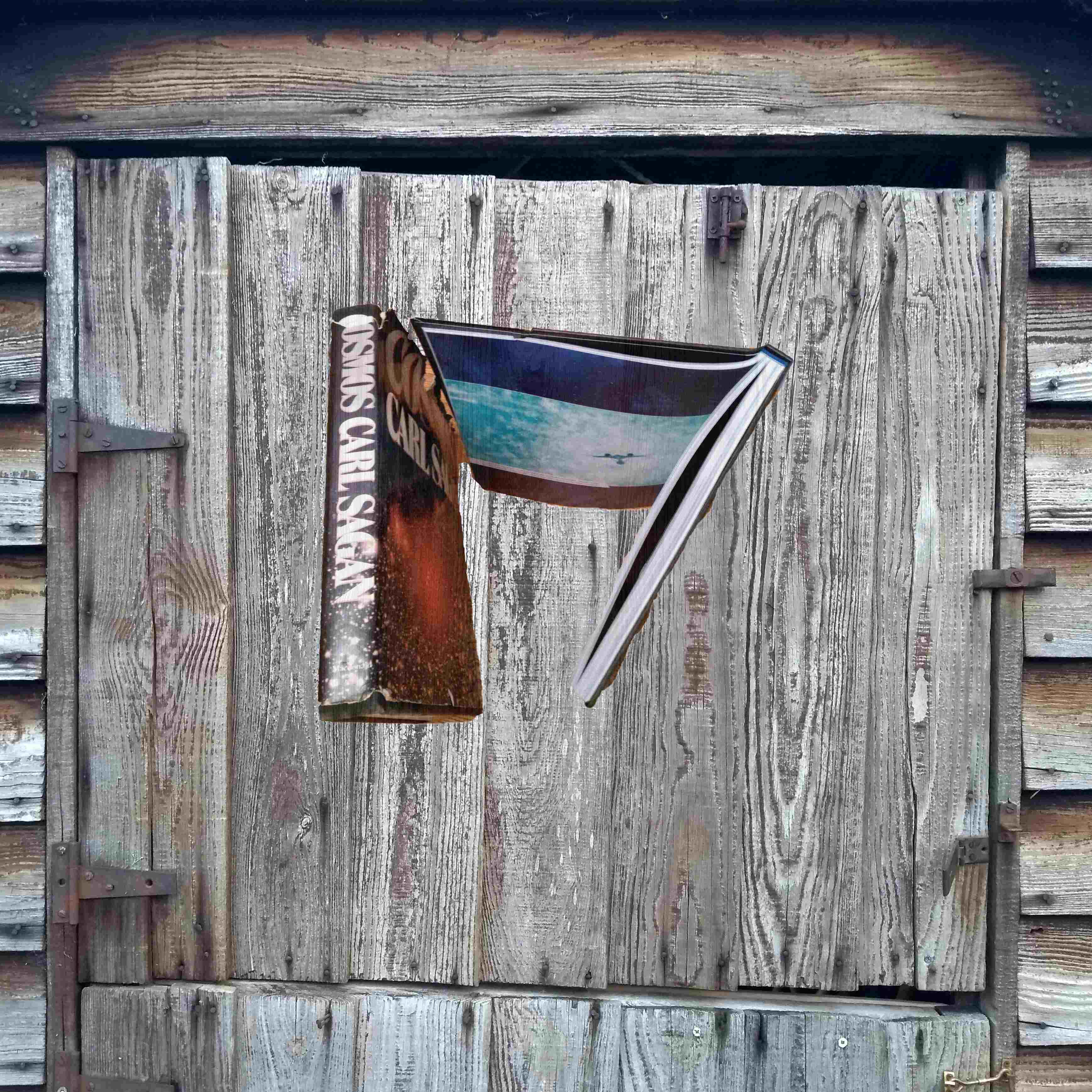 It's time to open Door 17 of The Cosmic Shed Advent Calendar and we are getting terribly close to Christmas now. Have we all read some Dickens, drunk some mulled wine and roasted some chestnuts? Probably not. Christmas means different things to different people. Have you noticed that we tend to just type words here to push the identity of today's guest down the page a bit?
That's because some people like to have the identity of the guest remain secret until we "open the door" on the podcast episode each day. Here's a photo of a book to push the identity even further down the page.

Jessica Fox wrote this book.
Behind Door 17 of The Cosmic Shed Advent Calendar is Jessica Fox, author, screenwriter and director. Fox was a resident storyteller at NASA, is Chief Narrative Officer for Hidden Genius and enjoys feeding her inner nerd by story consulting for science and tech organisations.
Jessica, like us, believes that Science needs Storytellers so who better for our Advent Calendar?

Jessica makes films and used to be resident storyteller at NASA as well as writing books.
show notes
Jessica was talking to Maddy.
Jessica mentions Jay O'Callahan. He will shortly be getting an email from us.