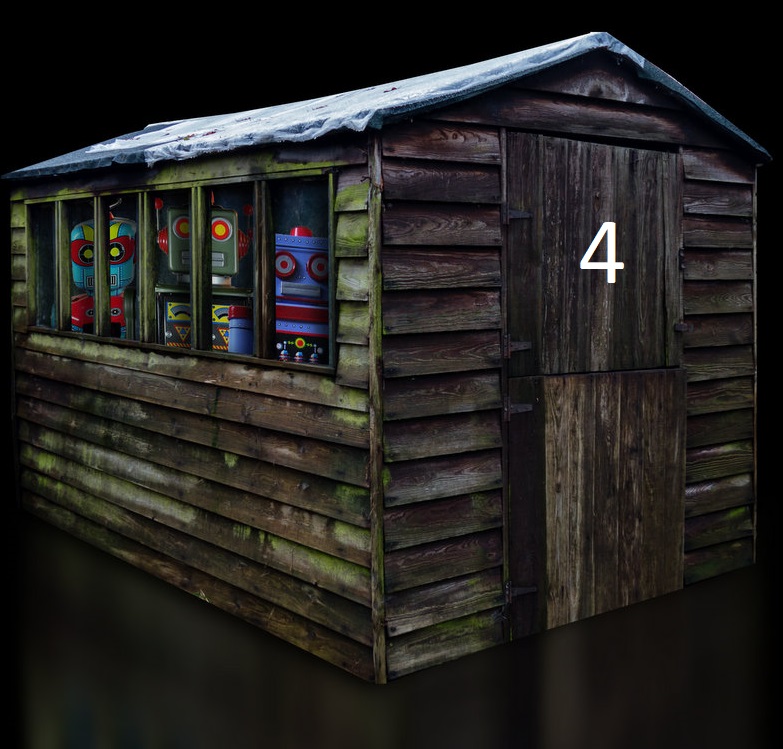 It's Day 4, Door 4 of the Cosmic Shed Advent Calendar. To open the door, simply press play above and/or subscribe and let each day drop into your favourite podcast app or however you listen.
In the first 3 days of the Advent Calendar, we've been typing all sort of meaningless words here to make sure that the identity of today's guest is hidden lower down the page but we thought we'd give you some useful information today.
Did you know, for example, that you can watch many, if not all, of the Royal Institution Christmas Lectures over the years by visiting the Royal Institution website here.
Now we're going to post this picture to drop the identity lower down the page. Scroll down to find out or click play above to allow the surprise to be more fun.

Robot in the shed
We're delighted to say that returning to the Shed for the first time since 2016 is Professor Danielle George, Professor of Radio frequency engineering in the School of Electrical and Electronic Engineering and Associate Dean for Teaching and Learning at the University of Manchester.

Prof Danielle George
Danielle presented the Royal Institution Christmas Lectures in 2014 and developed the Robot Orchestra out of that. You can see the Robot Orchestra in action here and read more about it here.
show notes
Prof Danielle George was talking to Russell Arnott at the Cheltenham Science Festival Lab Live Tour 2018 and Andrew at The Blue Dot Festival in 2016.