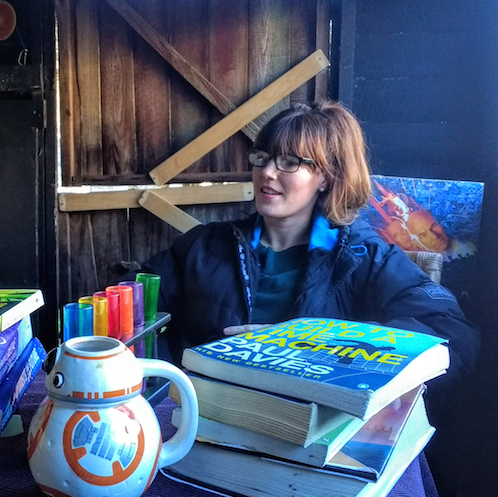 Kate Davies-Speak is a star of Science Fiction web series Horizon and (what's the collective noun for a lot of horror films?) a lot of horror films. Kate joined Andrew and Ti in the shed for a chat about acting and her love of horror, action and gaming.
You'll hear Kate tell us about portraying Nicole in Horizon. (Check out our other Horizon episode, from way back in 2015, here)
You'll hear about why Kate is so excited about her forthcoming project Dead Air which sees her in a rock band on an airplane, surrounded by gremlins called "Dave".
We also hear all about Kate's love of gaming and all things Batgirl. Are you listening Joss Whedon?
Show notes
Horizon is here http://horizonwebseries.com/
Kate's IMDB is here http://www.imdb.com/name/nm5822934/
Previous episodes of the Cosmic Shed are here www.thecosmicshed.com