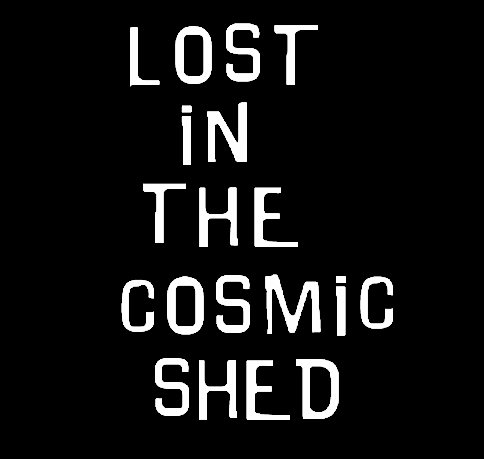 The Lost in Space reboot has landed on Netflix and we gathered in the shed with Prof Ethan Siegel to discuss our first impressions of this big budget new show. A brand new episode of The Cosmic Shed for your listening ears.

Lost in Space is found on Netflix
Nostalgia for the original series is never far away but are we enjoying this new version more?

The original Lost in Space, arguably, wasn't always 100% brilliant
Ti tells us about the ill-fated John Woo directed 2003 reboot that never got beyond pilot and starred Adrienne Palicki.

Was it better than the film?
We couldn't let Ethan go without picking his brains about life in the Universe, the Big Bang and, of course revisiting Star Trek Discovery.
 
Ethan likes Star Trek
Ethan tells us that The Drake Equation is broken...and how to fix it, and answers a question from Andrew's daughter about where the Big Bang happened. In short, you don't want to miss this.

Will we still be watching this is decades to come? Will Ethan escape without us talking about Star Trek Discovery again ? Will Robinson? There's only one way to find out. Listen to this episode now.
A good way of finding out why time only goes in one direction is to read Starts With a Bang.
Show notes
Ethan first joined us for our episode on Star Trek Discovery. Listen again here
Ti mentions Drunk Histories
Andrew and Ethan get very excited about TESS
You can join Ethan on his Astrotour of Iceland by getting your tickets here