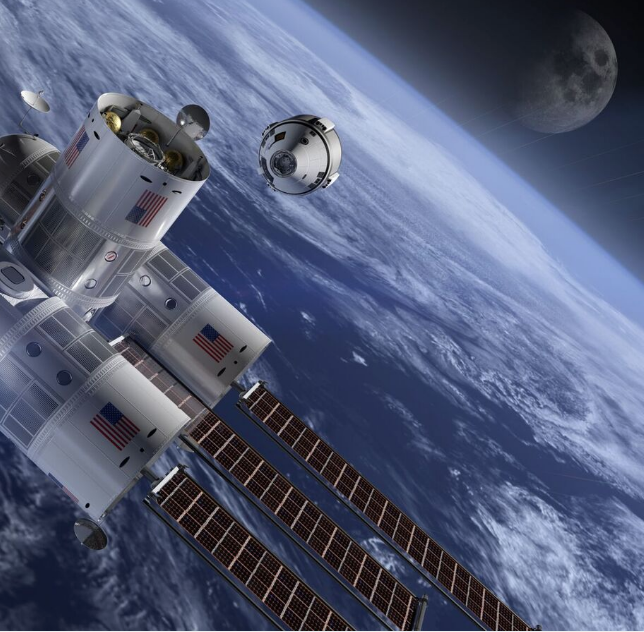 Aurora Station is the dream of a hotel in Space straight from the mind of Frank Bunger, CEO of Orion Span. Frank joined Andrew to talk about this ambitious new venture to launch a hotel into space in the early 2020s with guests getting 12 days in space for an "affordable price".
A really special episode of the Cosmic Shed.

The Space Hotel is slated to take its first guests in 2022
Frank dreams big and Andrew loves big dreams, particularly when they are in Space. Guests will arrive via more traditional means, using partners - clients Frank is working on relationships with at the moment.

On board - where the Holodeck is a reality
Frank tells us that they are developing a VR experience on board, which they call the Holodeck. That's one Star Trek fantasy we'd love to see made real. Now we just need a Spore Drive.
Show notes
Emma Watkins sings the first verse of a reworked version of Stacey Kent's Ice Hotel. We'd love to record a full version but, you know, the shed isn't a money making exercise. If Stacey Kent happens sees this and wants to record a version, here's the words as adjusted by Andrew:
The Space Hotel
Let's you and me go away to The Space Hotel
The Caribbean's all booked out
And that's just as well
Once I'd have been much keener
On Barbados and Antigua
But now I think Low Earth Obit will suit us well
Let's you and me go away
To The Space Hotel
They've put it up beyond our atmosphere
The sofas, the lobby
Even the chandelier
The towels as well. All bolted down
To stop them floating all around.
What other place could serve our needs so well?
Let's you and me go away
To The Space Hotel
Romantic places
Like Verona or Paris
They'll always lead you astray
You'd have to be a novice
To ever trust Venice
And those dreamy waterways
And what the tropics can do
I know only too well
So, let's you and me go away
To The Space Hotel
Spacey clothing at all times
Is the expected norm
We'll read Artemis, Arthur Clarke
And let them float around our dorm
And when the time comes for us to sleep
We'll let go of our gravity leash
And float off together
In a spacedock carved for two
But then in the morning
Provided we've made it through...
We'll step out together
To watch the sun rise over
That vast expanse of Earth
And who knows if we're lucky
We may find ourselves talking
Of what the future may hold
This is no whim of the moment
I want you to realize
Let's go away
To that palace made in Space
Let's you and me go away to The Space Hotel
The Bahamas are all booked out
And that's just as well
I don't think we're quite ready
For Hawaii or Tahiti
And when we will be
Only time will tell
Let's you and me go away