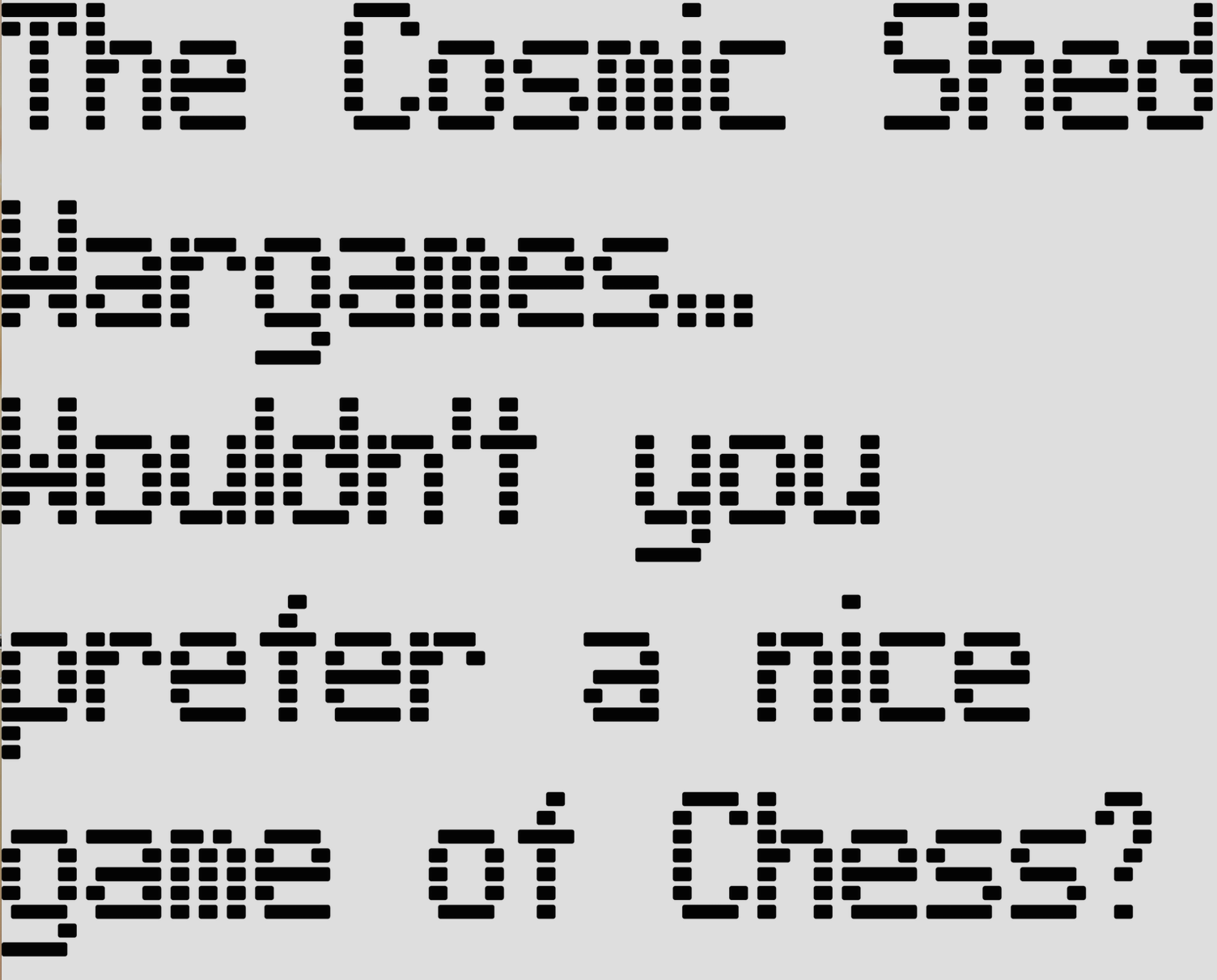 It's an undeniable classic. It allegedly changed the course of Ronald Reagan's policies on computer safety. It's painfully relevant even today and it's the subject of this episode of The Cosmic Shed.

Ally Sheedy (Jennifer) can't keep her eyes off the "Amazing Looking" John Wood (Dr Falken).
Steve and Andrew are joined by Ti (from a theatre) to discuss the film before Steve brings us his conversation with Prof Jan Noyes from The University of Bristol's School of Experimental Psychology and Andrew brings us his chat with Dr Dave Tholen from the University of Hawaii's Insitute for Astronomy.
With a real life (albeit a false alarm) ballistic missile threat in Hawaii, we discuss the impact on society of the real life War Games our politicians play. Dave Tholen PhD is a man who researches real threats to life on earth - Asteroids which may collide with Earth. Prof Jan Noyes researches human interactions with technology and her CV includes NASA and GCHQ.

Dave Tholen keeps us safe from Asteroids. Jan Noyes keeps us safe from system error...
We discuss the Hawaian missiles alert including what some people did when they thought they had 30 minutes left, we hear why Steve is thinking of joining a survivalist cult and no, it's not because he heard (as you will) about Andrew running naked down a street...

Ronald Reagan caught an early showing of WarGames but missed the whole point of the film. 
Show notes
Since recording, the person who caused the alert has been sacked. Listen to the episode to find out why that is particulalry interesting.
WarGames is still as good as you remember. Sure it's a bit wonky in the odd scene but it's still wonderful. 
Dave Tholen mentions the list of Near Eearth Objects which you can check here
Andrew mentions Jon Ronson's Buterfly Effect
Andrew also mentions the WarGames: WOPR game for your phone.