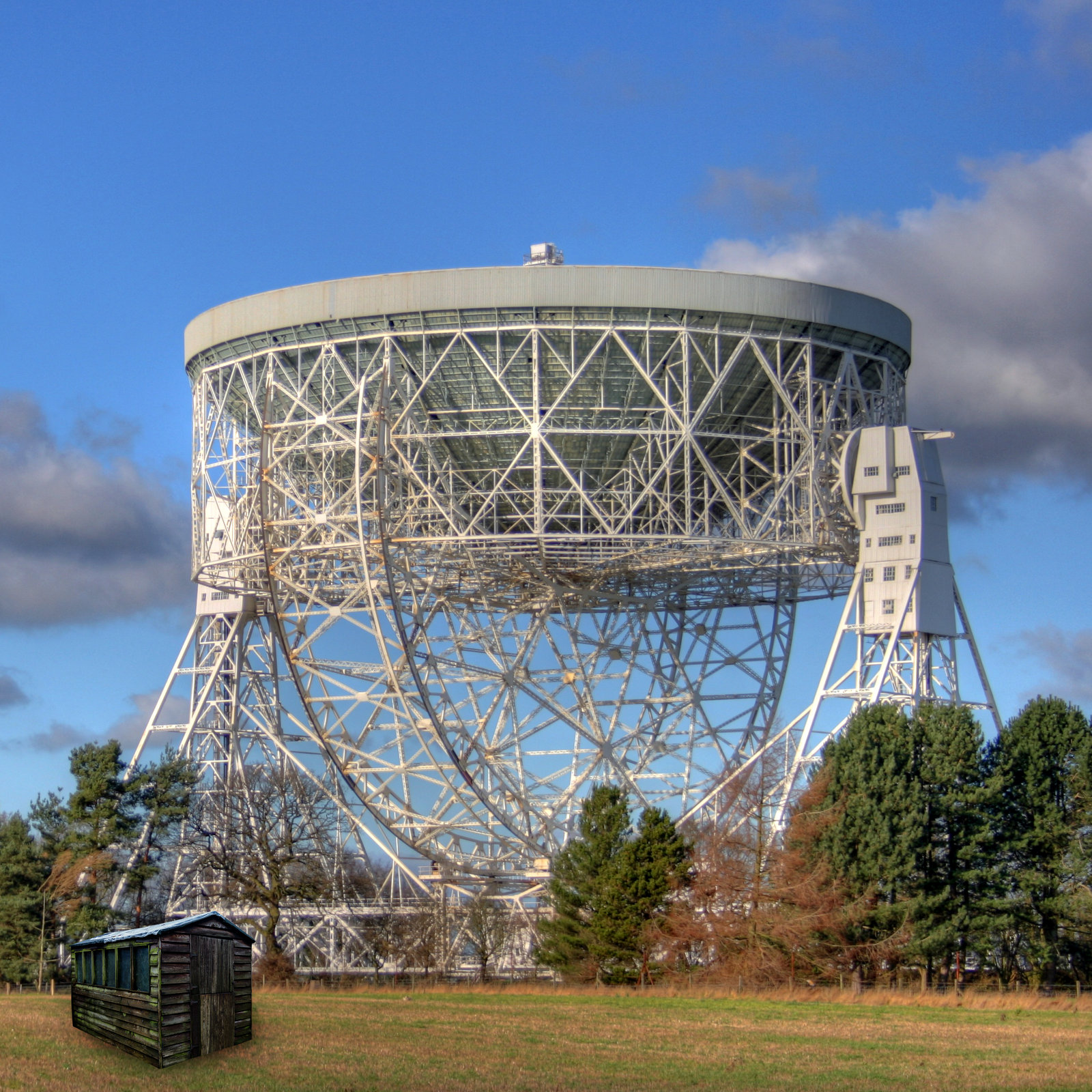 Andrew and Maddy report back from the wonderful Blue Dot Festival at Jodrell Bank. We hear from Prof Tim O'Brien, Professor of Astrophysics and Director of the Festival and Dr Lucy Quinn, the woman largely responsible for mobilising a nation into rethinking the way we rethink our use of plastic. There's Professor Jim Wild, Professor of Space Physics telling us about Space Weather and how to live on Mars and a whole lot more.

The Blue Planet Live! kicked off the festival
The Thursday night the Halle orchestra took the stage to perform The Blue Planet in Concert. Anna Brigham joined us to tell us what it's like to be part of the orchestra for such an awe-inspiring performance. Anna is no stranger to such projects having worked with Andrew on Polar Explore, the educational shoot off of his own concert Polar.

Anna Brigham's Tattoo is a mixture of Science and Music.
Dr Lucy Quinn shot to public consciousness in the final episode of the Blue Planet 2 series as she sat among the albatrosses and showed us the awful devastation caused by our disposal of rubbish and plastics. Lucy joined Andrew to talk all things ornithology and, somehow, Andrew manages to turn it into a talk about Star Wars.

Dr Lucy Quinn and Andrew with the Lovell Telescope.
The Flaming Lips threw what can only be described as the best 5 year old's birthday party for adults ever on the Friday night.

Jodrell Bank parties like only the Flaming Lips can.
Before that, a really wonderful conversation between Prof Tim O'Brien and Wayne Coyne took place on one of the other stages.

Do you realise? A Rockstar explaining life to an Astrophysicist
There's still more but, let's face it, you should stop reading this and start listening to the episode. It ends with Maddy and Andrew in conversation with Prof Tim O'Brien.

Maddy, Tim and Andrew at Blue Dot Festival.
Show notes
Tickets for Blue Dot 2019 are available now here
Andrew mentions his Moon shows. One of them is here
You can hear our conversation with J Wilgoose of Public Service broadcasting here
Tim O'Brien's record is on Spotify here