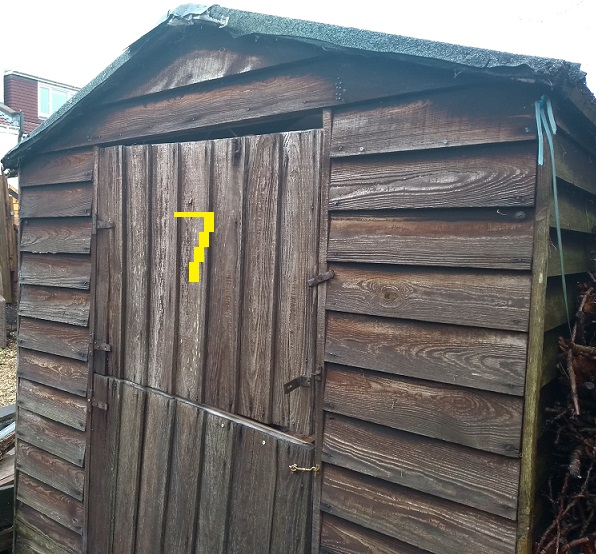 It's time to open Day 7's door on the Cosmic Shed Advent Calendar. Simply press play above and let the episode into your ears using technology.
Have you ever noticed how reliant we are on technology? Of course you have. Yesterday, in the UK, this was the lead story on the BBC website. A phone network was down. 

HELP! We can't text people!
Behind Door 7 of The Cosmic Shed Advent Calendar is Andrew Spooner, Technologist for Microsoft. Andrew's job is to look at the world and wonder how we could improve it with technology. That means he is a massive fan of Black Mirror. Well, that and the fact that Black Mirror is brilliant.
Andrew has the same name as Andrew so that makes this blog post quite difficult given our desire to use first names as much as possible but to clarify, Andrew loves Star Trek whereas Andrew thinks it's too utopian.

Andrew Spooner in the Cosmic Shed.
Andrew joined Andrew in the shed and even brought his guitar with him. You'll have to listen to find out why...
show notes
Andrew and Andrew discuss the Microsoft Hololens, Ready Player One and The Culture Series