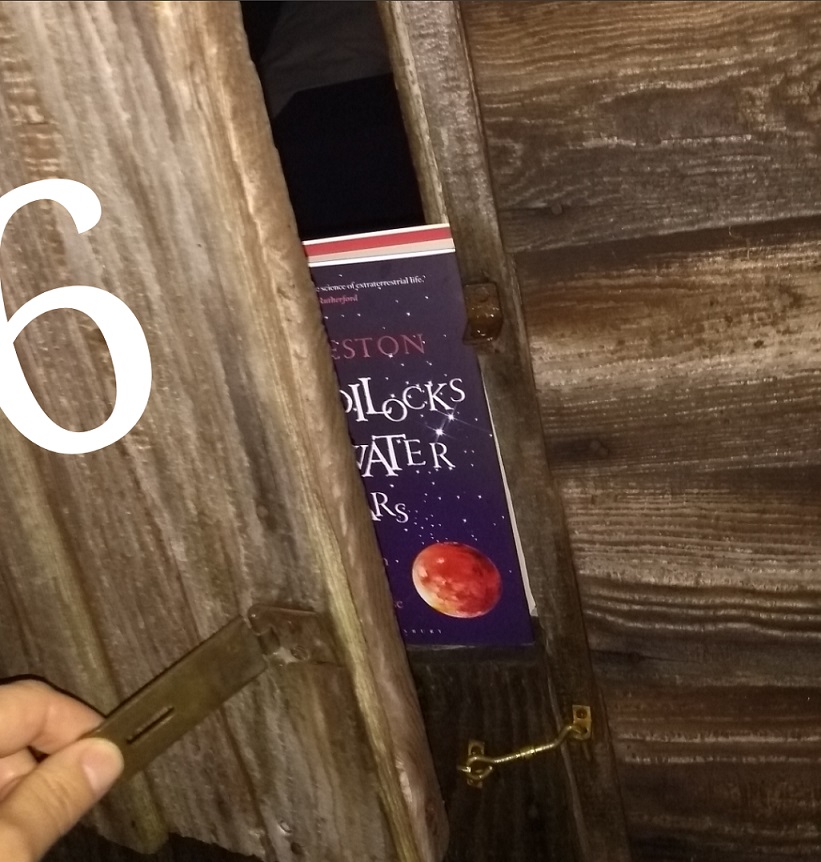 It's time to open Door 6 of The Cosmic Shed Advent Calendar. All you need to do it press play above and let the episode reveal all. In this episode, you will hear about life in our solar system from somebody who knows a lot about it. We won't reveal their identity until further down this page so you can retain the surprise of the Advent Calendar door opening by pressing play and listening now.
We'll fill this space with some words to make that identity appear further down the page. Sorry if your page is still too long but we can't fill the whole thing with meaningless words like this.
Anyway, here is a picture of the ExoMars 2020 Rover prototype to further push the identity down the page.

There's no grass on Mars and no buildings, yet but ExoMars will look for signs of life there in 2020
Behind Door 6 is Dr Louisa Preston, a UK Space Agency Aurora Research Fellow, and an astrobiologist, planetary geologist and author based at Birkbeck, University of London. Louisa works in environments across Planet Earth, where life is able to survive our planet's most extreme conditions, using them as blueprints for possible extra-terrestrial life forms and habitats and has worked on projects for NASA and the Canadian, European and UK Space Agencies.

Dr Louisa Preston delivering a TED talk.
Louisa and Andrew chat about Mars Insight but quickly move onto ExoMars, ESA's 2020 rover for which Louisa is part of the Science Team for the PanCam instrument onboard.

Andrew often wears ESA T-shirts...
Louisa is a lifelong scifi fan so the chat obviously heads that way too including Lost in Space and Star Trek. Louisa is the author of the wonderful book Goldilocks and the Waterbears and there can be few better presents for the space/science/scifi loving friend of yours to open on December 25th...or any other day for that matter.
Join us tomorrow for Day 7 of The Cosmic Shed Advent Calendar or go back to yesterday and (SPOILER) hear our chat with Tricia Helfer of Battlestar Galactica.
show notes