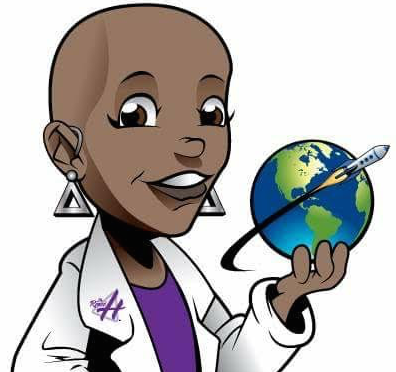 Hiding in the shed this episode are Andrew, Maddy, Ti and Steve as we try to express our delight at the wonderful Hidden Figures. The only thing more exciting than such a wonderful film being released is that NASA's Dr Renee Horton, currently working on the Space Launch System, joined the Cosmic Shed for this, our 40th episode.
Renee Horton tells us just how it feels when the phone rings and it's NASA calling to tell you that you've got a job there, how NASA compares now to the one we see in the film and so much more.
Quite apart from all the wonderful science and engineering Dr Horton does, she's busy writing children's books about Dr H and friends and is the president of the National Society of Black Physicists. Oh and she's just bloody wonderful.

Dr H's adventures are now available. Get your signed copy of the book (and plenty of other exciting options) here
Steve and Maddy also recommend running the solar system, narrated by Dallas Campbell who featured on the Cosmic Shed a few episodes ago
We also mention the fact that The Cosmic Shed is a finalist in the Bristol Life Awards. Thanks so much to everyone who has contributed to the shed and whoever it was who nominated us.