Episodes
Saturday May 04, 2019
Saturday May 04, 2019
It's Star Wars Day, May the 4th, and we're joined by Mark O'Connell, author of the wonderful book Watching Skies: Star Wars, Spielberg and Us.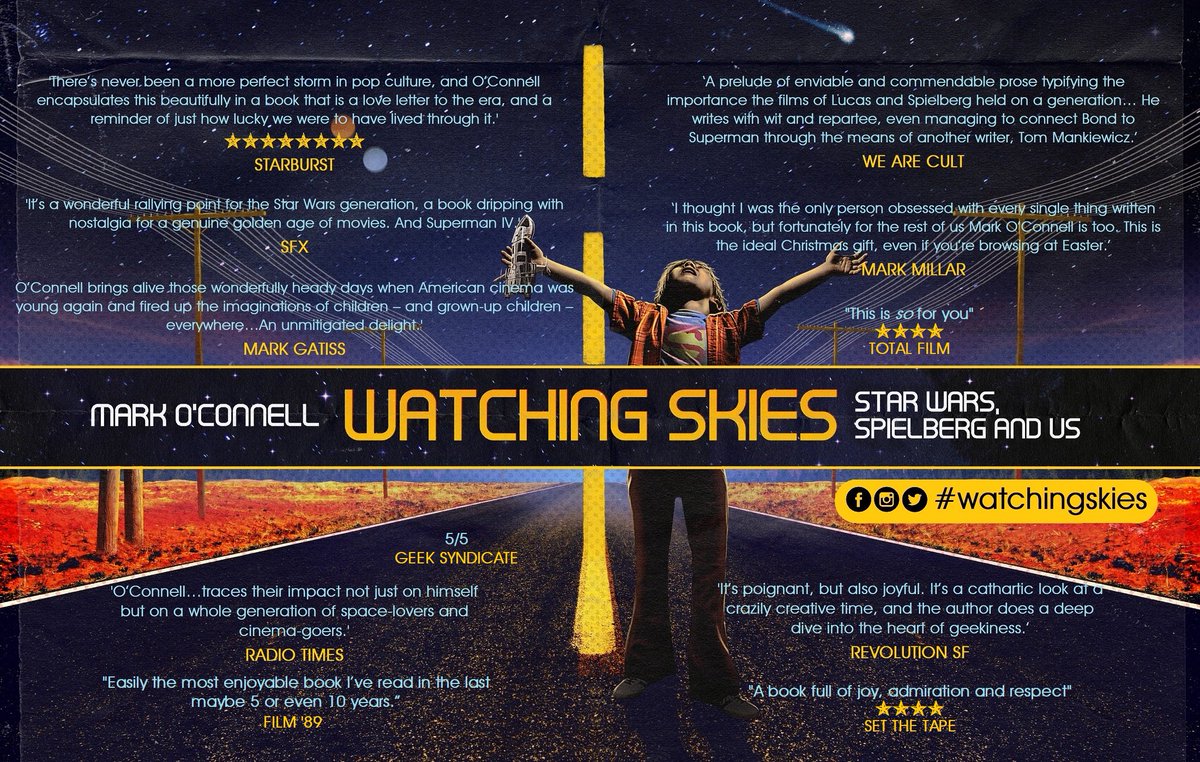 Mark is, like our Ti, an author and the two of them sat down to discuss all things Star Wars and 80s nostalgia for this special Star Wars Day episode of the Cosmic Shed.
Pop on your Walkman, press play on the tape and go for a bike ride through the golden era of American cinema.
show notes
You can get your own copy of Watching Skies here
You can get your own copy of Ti's book Born to be Bad here
Our episode featuring Joonas Suatamo (Chewbacca) is here 
Our episode featuring Zach Galligan (Gremlins) is here
Our episode on the Physics of Star Wars is here
Our episode featuring Cavan Scott (Star Wars author) is here 
C3PO is played (in this episode of the podcast) by Alfie Wearn
Our episode on some rather interesting Star Wars research is here
Our episode on Ready Player One is here
In other words, you might as well subscribe to The Cosmic Shed podcast.
The Cosmic Shed is part of the Stimulus Network